How To Get A Quote For Custom Clothing
The easiest way to get a quote for a bulk order is to quickly design your products on the website, add them to your cart, then update your sizes and quantities. The website will immediately provide you a quote for your bulk order, including automatically applying bulk discounts and mix & match discounts.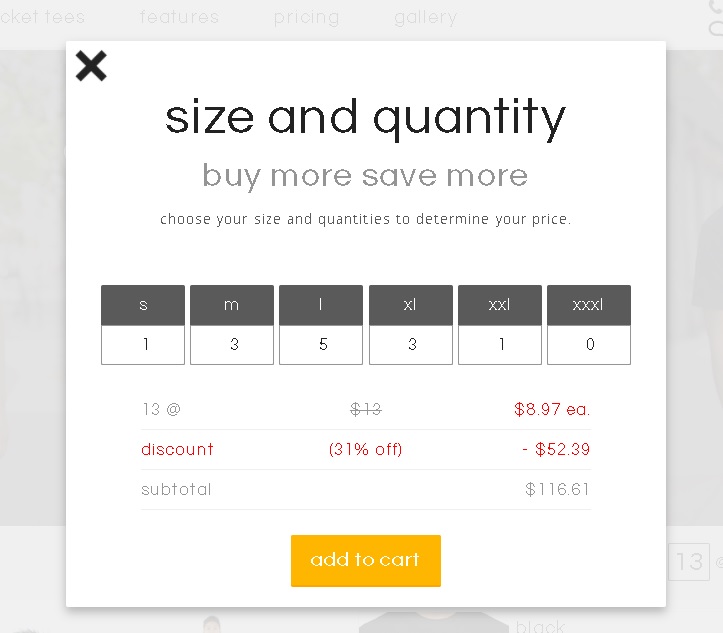 Don't have your artwork finalized? No worries. Even if you don't have final artwork, you can still get a quote online. We recommend simply uploading placeholder artwork (any .jpeg or .png file) with the types of services you want, like a pocket or a print. Even though the online mock up of the product will not accurately reflect your desired product, the website will still provide you with an immediate quote.
If you are unsure about how to design your desired products or have additional questions, don't hesitate to contact us we are always happy to help. Before you reach out, it's best to have this information on hand so we can best service you;
Have some idea for artwork you are going to use, where it's placed and what service you want to use (print, embroidery, etc). It doesn't have to be 100% final, but the more accurate information you provide, the more accurate your quote will be.
The total quantity of items you need to order. We want to give you the best possible bulk discount to your order, so this means we need the total quantity.
The date you need your items by. In some cases, it may be required to rush production on your items or ship them with an upgraded shipping service so that they reach you in time. We always prefer to know that information beforehand so that we can expedite your quote and facilitate rush production for you.
---