How To Buy Different Color Shirts With The Same Design
You can buy the same design with 2 different colored shirts in a single order. The only thing better than that is know that you a get a larger bulk discount for purchasing them together.
Here's how.
Complete the first design and add it to cart.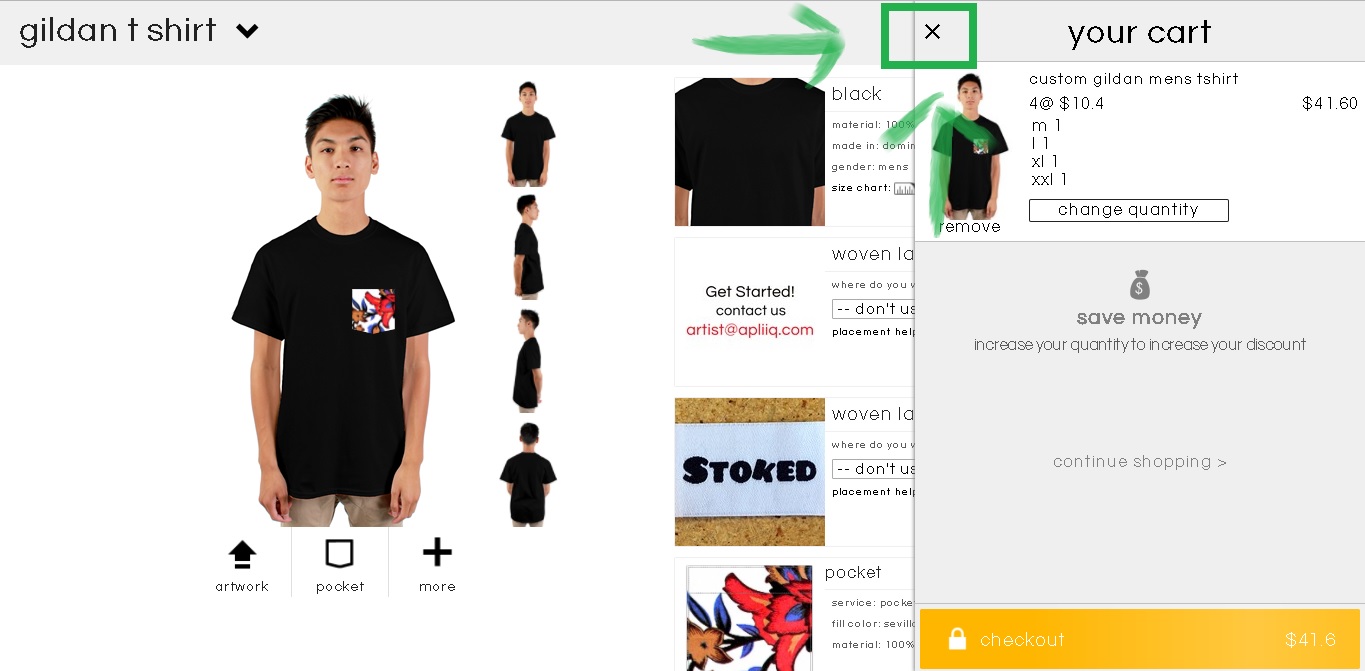 Close your cart panel & update the color section to a new color garment.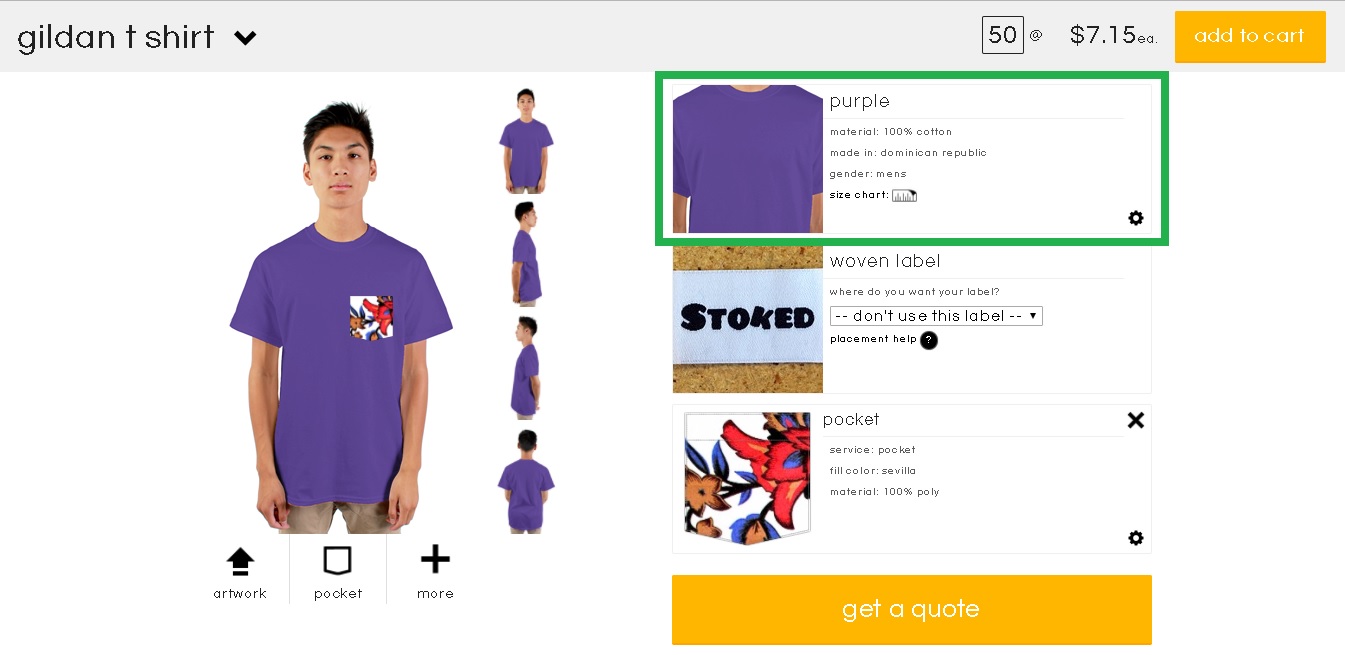 Add the next product to cart. You will notice that prices update based on the total number of products being purchased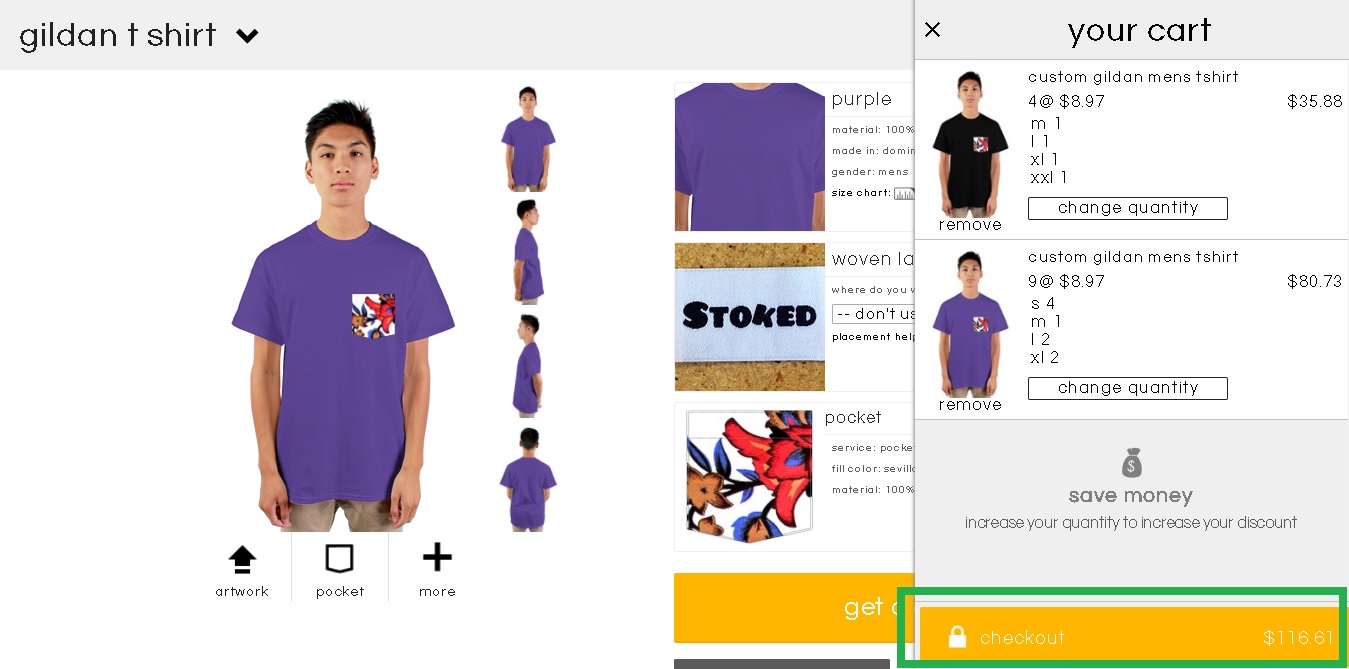 Simply click "checkout" to complete your purchase.
---