How To Change The Garment
When you are designing products on the website, you have a choice of different base garments to select from.
To change the garment, simply select the product name dropdown list and pick a new garment.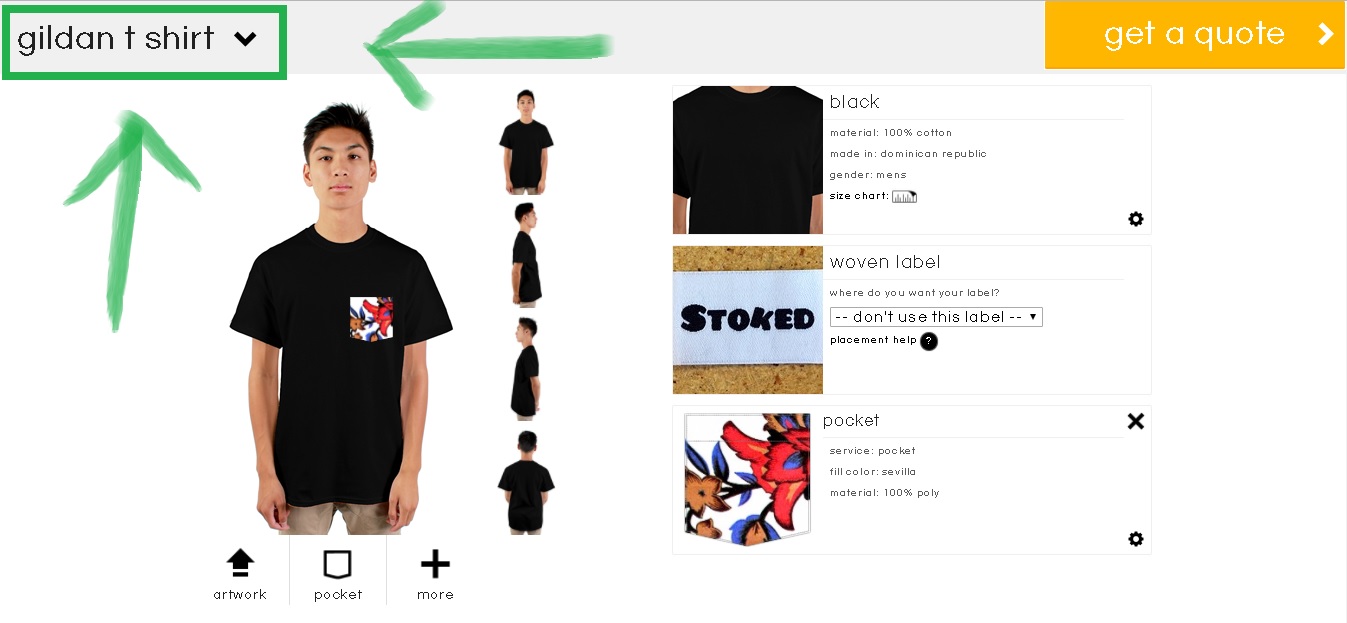 When selecting a new garment the designer will try to keep all of your design elements, however, please double check your designs as not every product has the same placement locations and garment colors.