How To Setup California Resale Certificate
In most cases Apliiq is required to collect CA sales tax for purchases that are shipped within Califonria, even if your business is not registered in California.
However, if you do have a California reseller's permit and you intend to resell the products you purchase from Apliiq we are able to waive all California taxes for purchases shipped to California. Please note, you are required to collect California state taxes from your customers and to pay the California state tax.
Submitting your resale certificate to us is simple and easy to do and should take about 5 minutes.
Download a blank version of the form here
Once you download the form fill out the information highlighted in yellow: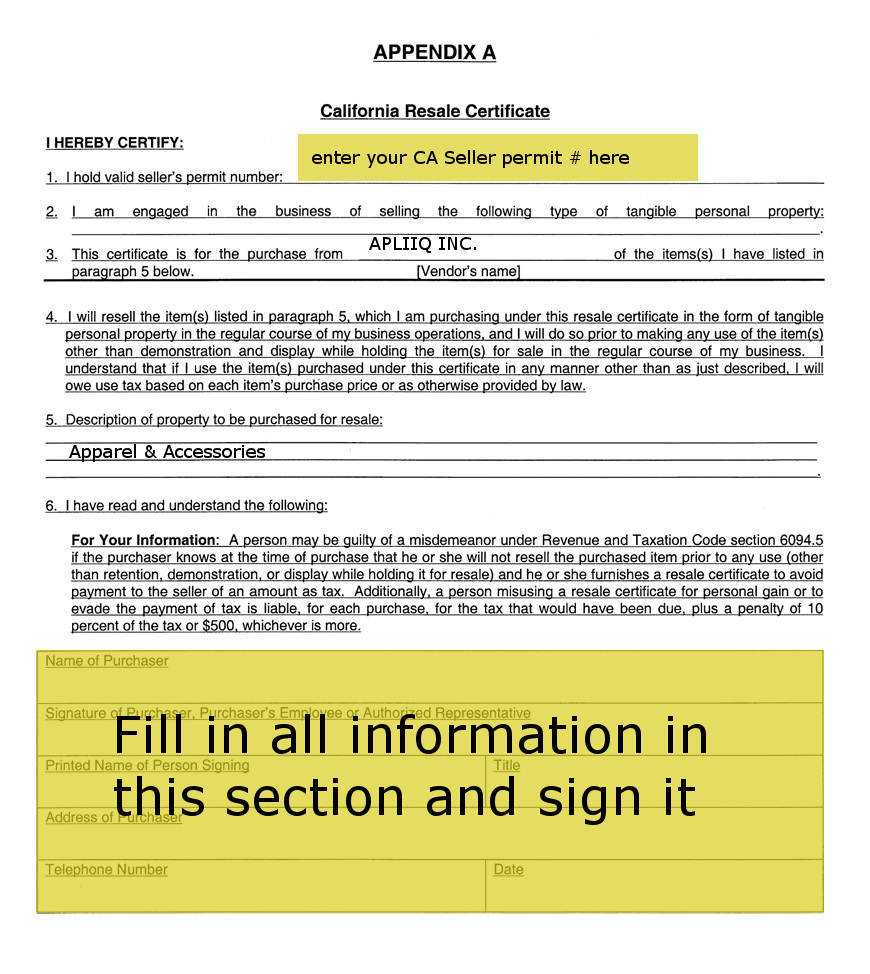 If you don't have a California reseller's permit, but would like to get one, you can learn more here. Do not constitute any of this information as tax advice. We are not your tax lawyers, consultants, or your accountants.