×
design tshirts
Comfort Colors Heavyweight T Shirt
True to its name, the Comfort Colors Heavyweight T Shirt is one of the most comfortable shirts from Comfort Colors. This garment is made with special attention to durability and comfort. Sure to last for a long time. Please note this garment runs big and has a wide boxy throw-back 90s style cut. We recommend to order one size smaller than normal if you prefer a tighter, fashion fit.
Comfort Colors
C1717
100% cotton
s - xxxl
$6.00 - $65.00
more pricing
×
design tshirts
Youth Pigment Dyed T Shirt
These pigment dyed shirts are fantastic for youth and kids. The pigment dye creates beautiful pastel colors and the shirts get softer over time with washes. Please note; due to the pigment dying process variations in color should be expected.
Comfort Colors
9018
100% cotton
xs - xl
$6.50 - $66.00
more pricing
×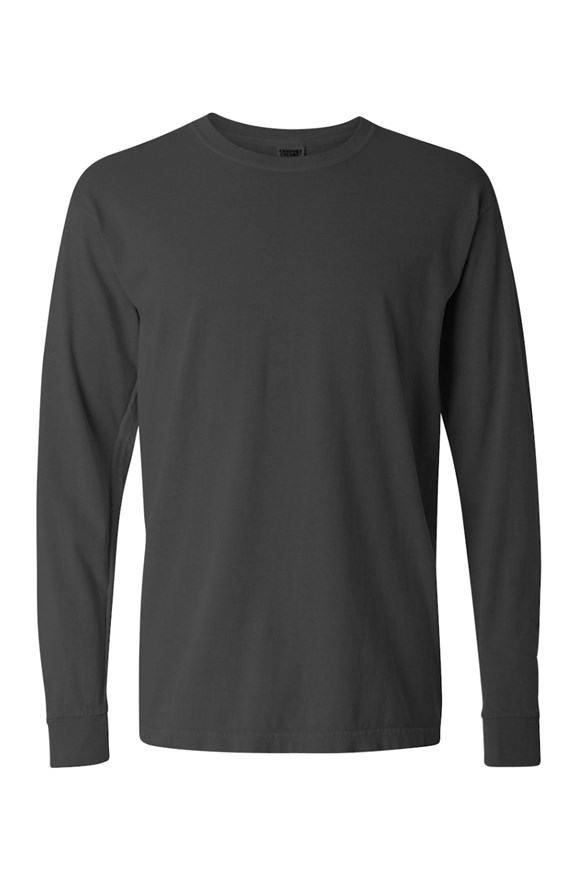 design tshirts
Pigment Dyed Heavyweight Long Sleeve T Shirt
Imagine an extremely warm, durable shirt that actually feels softer the more you wash it. Well, miracles happen and this is exactly what this heavy weight long sleeve t shirt is all about. It truly is the gift that keep on giving.
Comfort Colors
6014
100% cotton
s - xxxl
$11.48 - $75.45
more pricing