US Blanks produces high-quality products made ethically with value. They are a socially responsible apparel manufacturer. US Blanks believes that American made is better, better quality, better for our people and economy, with better turn times and control. They treat their workers fair, paying decent living wages and make their entire collection in Los Angeles.
+ read more
×
design bags
Eco Canvas Tote (US221)
This new environmentally made eco tote not only is made from recycled plastic and organic cotton. It reduces waste each time you use it instead of a plastic or paper bag at the grocery store.
US Blanks
US221
50% organic cotton / 50% RPET polyester
one size
$9.50 - $66.15
more pricing
×
design tshirts
Made in USA Short Sleeve Crew T-Shirt (US2000)
This t shirt is made in downtown Los Angeles and uses fair labor practices. It is super soft, midweight and extremely comfortable to wear.
US Blanks
US2000
100% cotton
s - xxxl
$9.25 - $66.56
more pricing
×
design tshirts
Organic Kids T Shirt (US2001K)
This 100% certified organic cotton shirt is super soft and a great everyday wear for kids. It's made with pesticides free organic cotton. Not only does it feel good to wear, it feels great to buy a product you know is human and earth friendly.
US Blanks
US2001K
100% organic cotton
2 - 8
$8.25 - $42.00
more pricing
×
design tshirts
Ladies' Made in USA Short Sleeve Crew T-Shirt (US100)
The USA Made ladies tee you've been waiting for! You'll wear this super soft cotton tee everywhere!
US Blanks
US100
100% combed ringspun cotton
s - xxl
$8.75 - $71.60
more pricing
×
design tshirts
Ultra Heavy Weight T Shirt (US3210)
Get your weights out because this ultra heavy weight t shirt is the real deal. Made from 14 singles carded open end 100% cotton means it's more than a substantial t shirt. The over sized fit is exactly what you'd expect from a t shirt that is as heavy as some sweatshirts. This throw back retro fit will remind you of how clothing used to be made.
US Blanks
US3210
100% cotton
s - xxl
$13.25 - $73.85
more pricing
×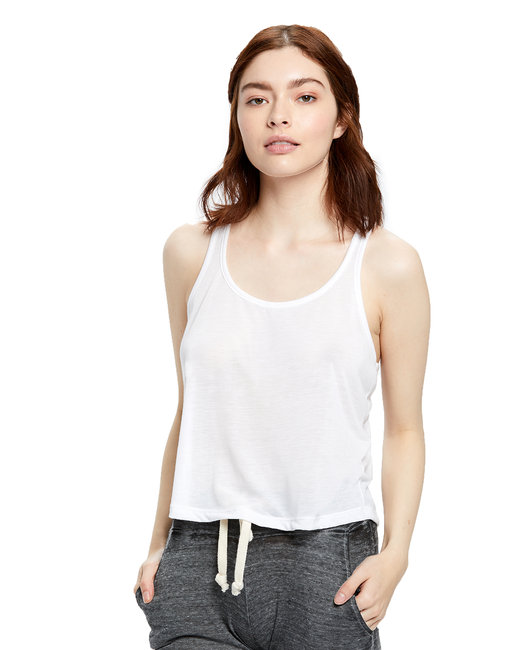 design tank tops
US510 US Blanks Ladies' Sheer Cropped Racer Tank (US510)
2.5 oz., 50 singles; 70% Modal, 30% polyester; The fiber Modal from Lenzing® is a sustainably sourced, renewable and bio-degradable botanic fiber; Fitted, side seams; Shoulder-to-shoulder taping; Double-needle stitching on sleeves and bottom hem; Satin Label; Racerback style, cropped body; Made in USA;
US Blanks
US510
70% modal, 30% polyester
s - xl
$10.50 - $78.30
more pricing
×
design hoodies
Made In USA Pullover Hoodies (US4412)
This 100% cotton hoodie features terry interior and a lined hood. When made in America is important, this is the go to hoodie.
US Blanks
US4412
100% fleece cotton
s - xxl
$39.25 - $117.67
more pricing