How To Add A Print Under Your Pocket
Looking to create an awesome design combining both a print directly on the garment and a custom pocket?
That is a product we can help you design online and manufacture. Follow the steps below to get your design made so you can get a quote or purchase directly online.
The first step is to select a t shirt with a pocket option and remove the pocket from the design by clicking the "x" in the review list.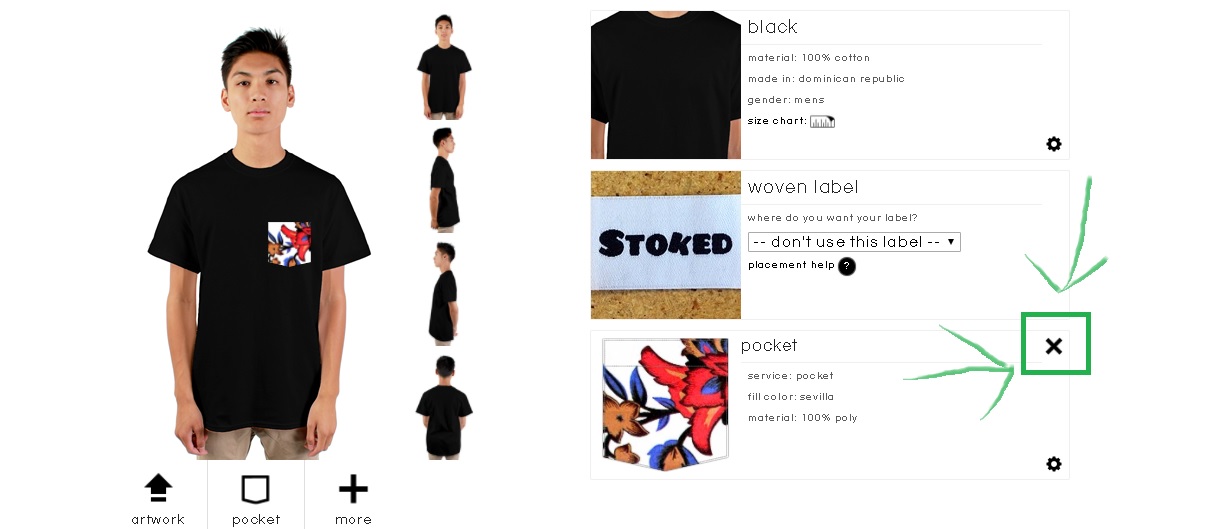 Next, upload your artwork that you want to print underneath your custom pocket.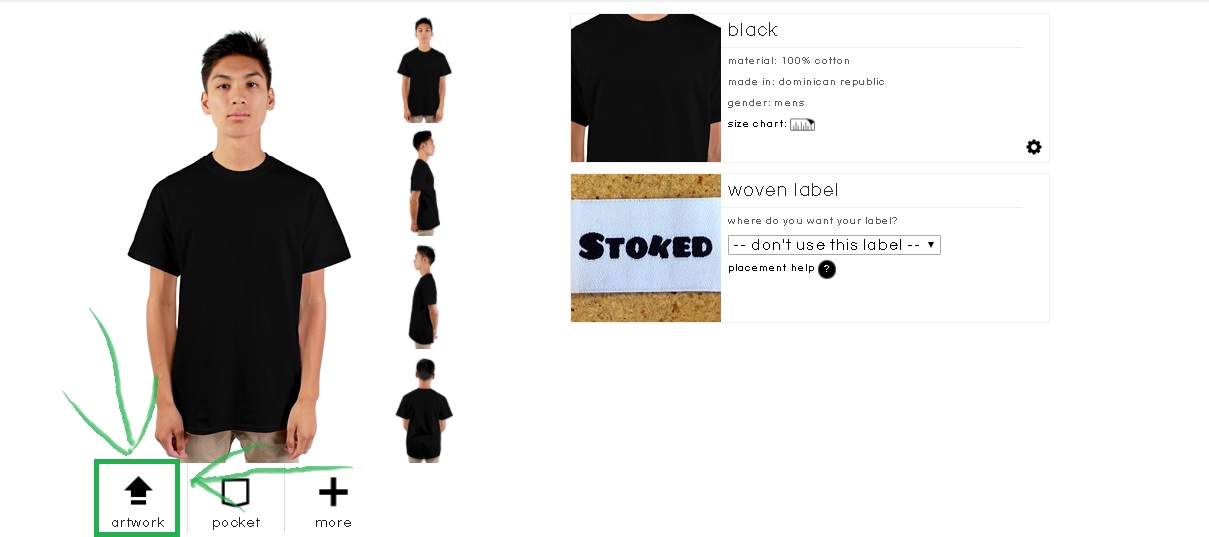 Next, select digital print or screen print. Make sure to pick your colors if you select screen print. Finalize your print selecton by clicking "let's see on garment."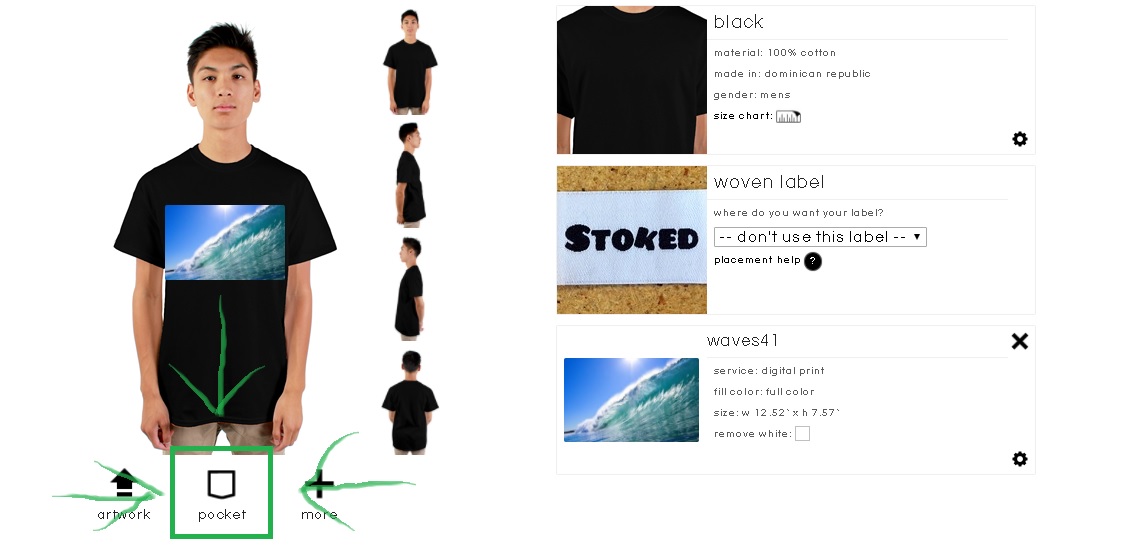 When you are back on the designer, click the add a pocket icon and select a fabric or upload your fabric artwork. When you are happy with your pocket artwork click "let's see on garment."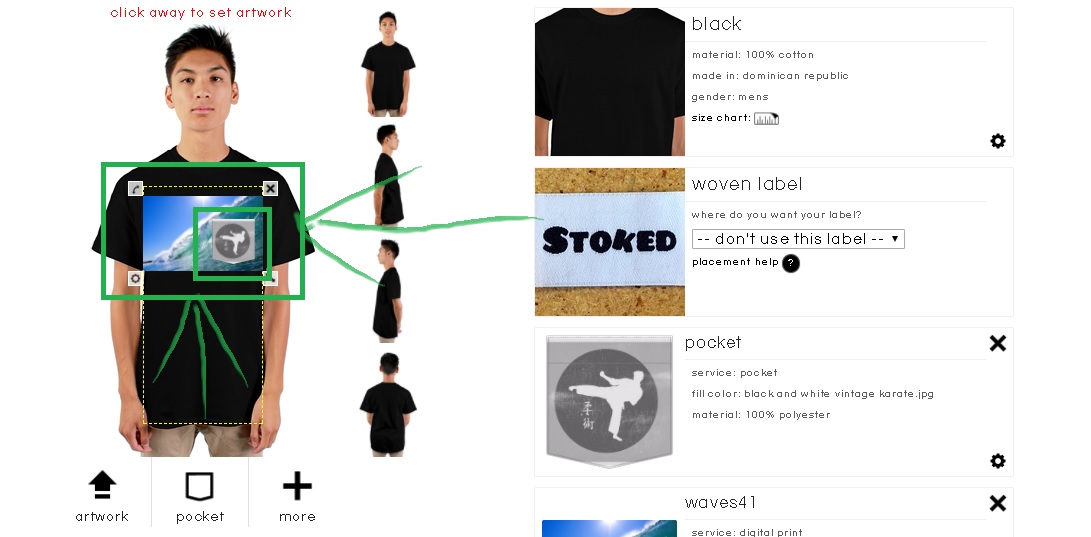 Now your pocket will be on top of your printed artwork. You can continue to position your printed artwork below your pocket.
Please note: The online mockup only displays a single size, when you order different size garments, pockets will appear on different sections of full chest prints.
---